"My money is in good hands."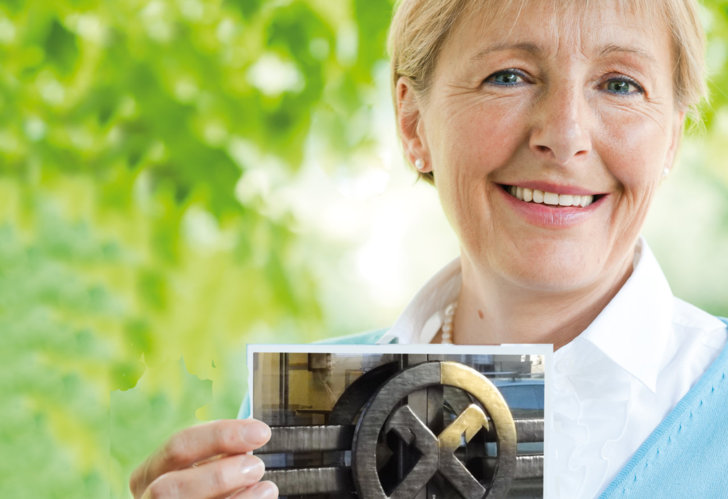 Knowing for what. Security and Transparency.
The social, useful and sustainable usage of your economizers is an important part of our philosophy. An exactly as important part, of our philosophy, is the transparency. Anytime you want, you can see, what exactly is happening with your money. Thanks to our close collaborations with other organizations and associations you also receive a guarantee that your money only helps projects which are a part of the sustainable topic which you chose in the first place.
Before the applicant gets a credit to the supportive interest loan, our partner organizations and associations check, if the project fills all the criteria, which are needed for the financing using Ethical Banking. By doing this our partners take over a very important task. Not only do they always check if the projects are following the Ethical Banking criteria, but they also give you an additional security for the useful usage of your savings. Working in the background, showing solidarity, supporting own initiatives and helping achieve self-help, is the Raiffeisen bank. With its values: proximity (Nähe), trust and security the Raiffeisen bank makes sure that everything is evaluated exactly according to plan.
Examples of different kinds of financing with a short description of the project and the allegation of the sum are continuously published on our website. We also publish short videos about partners and customers from Ethical Banking on our own
YouTube-Channel
. We publish these to transparently show the cash flow and to concretely show the saver, where and how useful his/her money has been invested.
Our Partners:
When we work for the financing of regional and global help- and facilitation projects, we work together with experts on the particular topic. They give us important feedback, which we let flow into our work.
•
ctm altromercato (Gerechter Handel)
•
Weltläden Südtirols
•
Bäuerlicher Notstandsfonds
•
Bio-Verbände Südtirols
•
Sozialgenossenschaft HandiCar
•
Energie-Experten Südtirols
•
Oikocredit Förderkeis Südtirol
•
Lebenshilfe ONLUS
•
Arche im KVW
•
LVH (Wirtschaftsverband für Handwerk und Dienstleister)
Dokument des Forschungsvereins für Genossenschaftswesen der Universität Wien über "Ethische Bankgeschäfte":