Knowing for what.

More justice.
Saving and finance line: Fair Trade
Farmers in Africa, Latin America and Asia are given the possibility of strengthening their villages and families and sustainably improving their living and working conditions, by working under the Fair Trade standards of Ethical Banking. In Ethical Banking, Fair Trade crofters and workers are noticed, respected and are able to make their own decisions.
The idea of Fair Trade is becoming more and more popular nowadays and also plays a large role in Ethical Banking.
"My money helps people in the southern
parts of the world"
STEFANIA SABA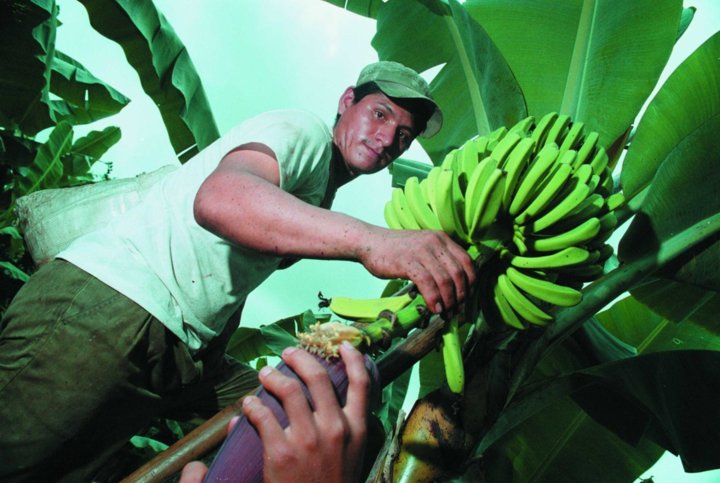 For a humane life
Your savings help people in underprivileged countries to receive fair credits and to pre-finance all of their hard work. This way, cultivation farming and manufacturing of agricultural and manual projects can be secured.
In order to be able to play this out, we work together with many different sustainable institutions. We especially work together a lot with the Fair Trade association:
Ctm altromercato
. . The most important principles of this institution are: solidarity, sustainability and justice. Ethical Banking has similar principles and this is one of the many reasons why Ctm altromercato is the ideal partner for the Raiffeisen banks of Ethical Banking. Ctm altromercato supplies stores all over the world with Fair Trade products. By working together with this institution, we have already been able to finance and help over 70 different projects in the southern parts of the world.
We have already collected over 5.9 million € (30.06.2021) in the area of Fair Trade. With this money, the associations in the southern parts of the world are getting pre-finances to an interest loan of 0,605 %.
>>>Click here to see exactly where and whom your money helps